Ongoing projects:
Belle Valley - residential neighbourhood, Sofia
Close to the monument Zname na Mira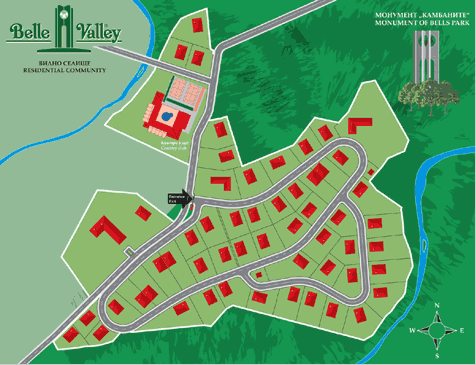 Project Description
A complex of 50 detached houses. Every house has a yard space of 800-1000 sq.m, newly built sewerage, water supply, street lighting, electric supply.
Part of Belle Valley consists of apartment block and shop space built on 7,000 sq.m area. The apartments vary between 70 and 150 sq.m and they are a splendid alternative to the detached houses.