Ongoing projects:
Residential neighborhood, Bulgaria Blvd., Manastirski livadi
Next to Bulgaria Blvd. and Todor Kableshkov Str.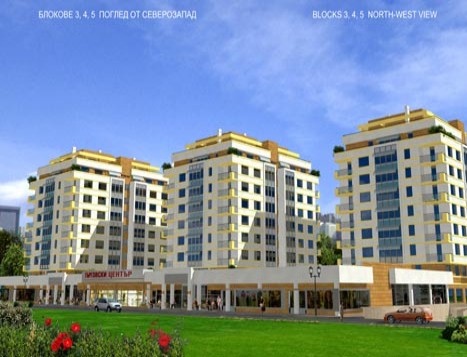 Project description
A complex of 16 residential buildings, build on a site of 25,000 sq.m, completely new infrastructure. A perfect place to live in, having all necessary amenities.
Very communicative area, fast access to Bulgaria Blvd. and downtown Sofia.